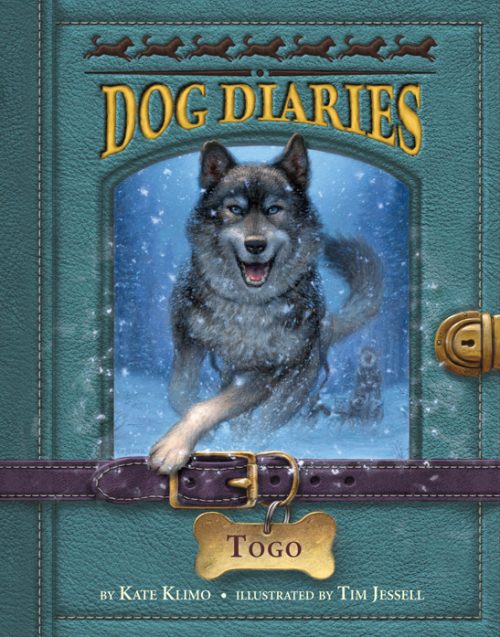 Dog Diaries 4: Togo
Meet the unsung hero of the dramatic 1925 Serum Run, in Togo by Kate Klimo!
"Small, feisty Siberian husky Togo—the overlooked sled-dog hero of the 1925 serum run to Nome—sets the record straight in Dog Diaries #4! When a diptheria epidemic breaks out in isolated Nome, Alaska, in January 1925, the only way to get life-saving serum to the town is by using dog-sled relay teams. Twenty teams participate, and the dog who inevitably gets credit for saving the town is Balto, lead dog on the final team which delivered the serum.
"But few people have ever heard of 12-year-old Togo and his musher Leonard Seppala, who carried the serum for almost double the length of any other team, and twice violated warnings to avoid perilous Norton Sound and instead ran straight over the frozen ice!
"With realistic black-and-white illustrations by Tim Jessell—plus an appendix with information about Siberian huskies, sled dogs, mushers, and more—Togo's tale is perfect for middle-grade readers who love a spunky underdog!" —Books Central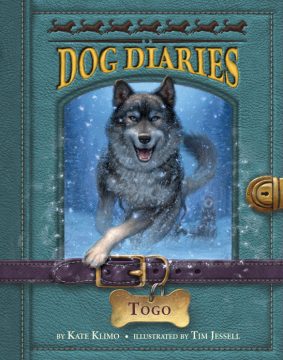 Togo by Kate Klimo is available on Amazon
and wherever books are sold.