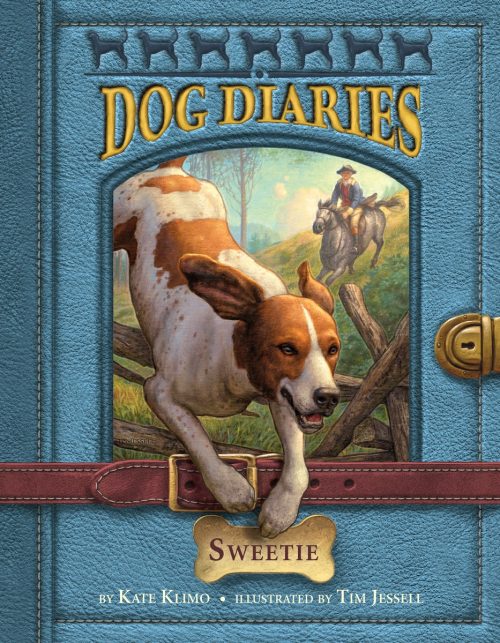 Dog Diaries 6: Sweetie
Meet George Washington's "perfect" foxhound, in Kate Klimo's Sweetie!
"George Washington's transformation from farmer to Father of Our Country—as told by his dog Sweetlips!
"Sweetie was the finest foxhound in George Washington's kennel. But Sweetie's idyllic days at Mount Vernon were cut short when her master was chosen to represent Virginia at the first Continental Congress in Philadelphia—which he attended with Sweetlips by his side. Follow their journey from the hunt country of Virginia to the battlefields of the Revolutionary War in this meticulously researched, unique historical novel.
"With realistic black-and-white illustrations by Tim Jessell, an appendix including information about George Washington and the history and breeding of American foxhounds, plus links to the primary source material on which the book is based, this is the kind of historical fiction that dog-loving middle graders—and educators—sit up and beg for!" —Goodreads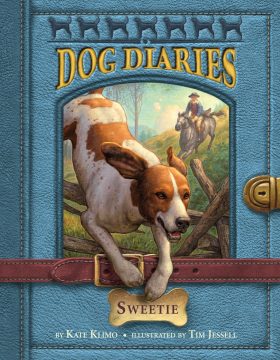 Sweetie by Kate Klimo is available on Amazon
or wherever books are sold.