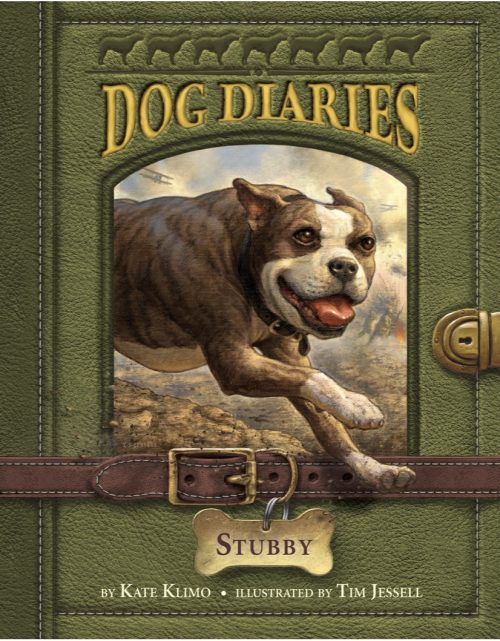 Dog Diaries 7: Stubby
Meet one of the greatest dogs in military history, in Kate Klimo's Stubby!
"As a dog lover, I enjoyed seeing the story unfold through the eyes of a bull terrier named Stubby. We see him go from a stray living on the streets of New Haven, Connecticut to the World War I battlefields in France. Knowing that this was a true story made it that much more fascinating. Two photos of the real Stubby and a substantial author's note round out the story.
"The author's note includes information about World War I, the use of dogs during wartime, and the American Staffordshire bull terrier breed. The book does not shy away from the horrors of the battlefield, such as mustard gas, but this is handled in an age-appropriate manner.
"Readers will be thankful to learn that both Stubby and his soldier, John Conroy, made it home safely and that Stubby received a hero's welcome for his role on the battlefield and encouraging wounded soldiers in field hospitals. The black and white drawings, including an excellent rendering of President Woodrow Wilson, enhance the story."—Youth Services Book Review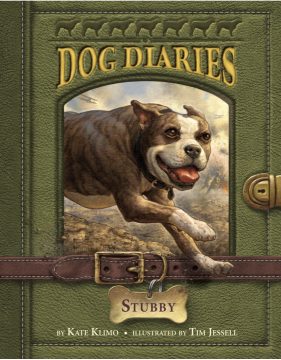 Kate Klimo's Stubby is available on Amazon
or wherever books are sold