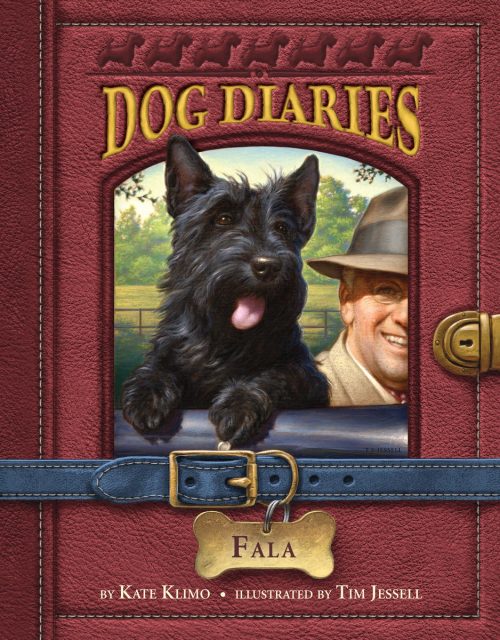 Dog Diaries 8: Fala
Meet the special "assistant" to President Franklin Delano Roosevelt, in Kate Klimo's Fala!
Readers meet Fala, President Franklin D. Roosevelt's Scottish terrier and constant companion throughout his final years. As in the other volumes, the dog narrates the story and through his eyes readers learn a great deal about Roosevelt and World War II.
The book concludes with a section of historical information about both President Roosevelt and Fala, information about the Scottish terrier breed, and a special note about car safety for dogs. This note was prompted by an iconic photo of Fala riding with the President in a car with his head stuck out the window.
All in all, this series provides a very nice way for animal lovers to learn about history. The section on the President's death was particularly touching. The black and white illustrations are beautiful and add to the story, but the high point is the inclusion of a photograph of the real Fala listening to a radio address by his beloved Boss.
Kate Klimo's Fala is available on Amazon
or wherever books are sold.