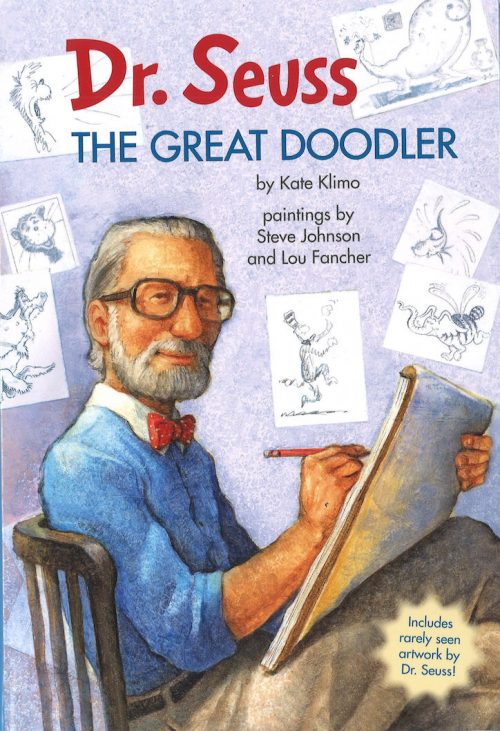 Step into Reading: Dr. Seuss: The Great Doodler
A Step into Reading Book
"This is a biography of Dr. Seuss (Ted Geisel). The text is simple and direct, and should be easy for young readers to understand. It is laid out to look like the text in Dr. Seuss books, but doesn't rhyme. It tells the story of Ted Geisel's life, from the time he was a kid who was always drawing, to the adult author and illustrator. It covers his professional and personal life, and includes some really interesting facts.
The illustrations are done by a husband and wife team, and are very warm and inviting. There are also some wonderful examples of Dr. Seuss' sketches and artwork. While most young kids don't necessarily pick up biographies and want to read them, I think they will want to read this book about an author that has probably been a big part of their lives. They may even be inspired to take a hobby that they love and turn it into a career someday." —First Tuesday Book Reviews
For over two decades, Kate Klimo led the Dr. Seuss publishing program at Random House, including the development of the Cat in the Hat Learning Library books and the production of the PBS Kids TV show The Cat in the Hat Knows a Lot About That!
Bank Street College of Education and Children's Book Committee's Best Children's Books of the Year, 2017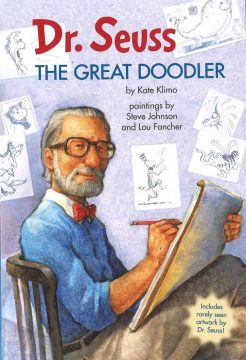 Kate Klimo's Dr. Seuss The Great Doodler is available on Amazon
and wherever books are sold.